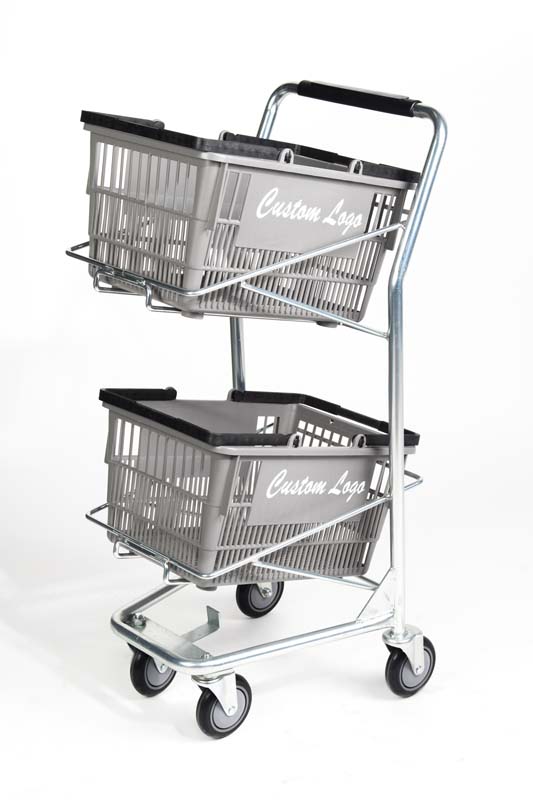 Standard Basket Cart
The best of both worlds! Good L Corp's Standard Basket Cart combines "turn on a dime" operation with our innovative design technology and craftsmanship. Offering a frame made of liquid polyester coating over a bright zinc finish and heavy tread wheels, this model easily fits two standard Good L Corp baskets for an optimized shopping experience.
Dimensions: 17.5"L x 14.8" W x 36"H
Nest: 6.8"
Weight: 16 lbs
Skid: 34 carts – FedEx – 3 per carton!
Available Basket Colors for Standard Basket Cart