Place Your Order For Cargo Carts
Tired of trying to force-fit your company's large products and awkward packaging into a standardized shopping cart or baskets? Good L Corporation's Cargo Cart design delivers an excellent solution. With 5″ rear swivel, non-scuff wheels, resilient liquid polyester coating, and a retractable upper basket, the Cargo Cart's superior maneuverability and flexible configuration is an ideal model for stockrooms and storefronts alike.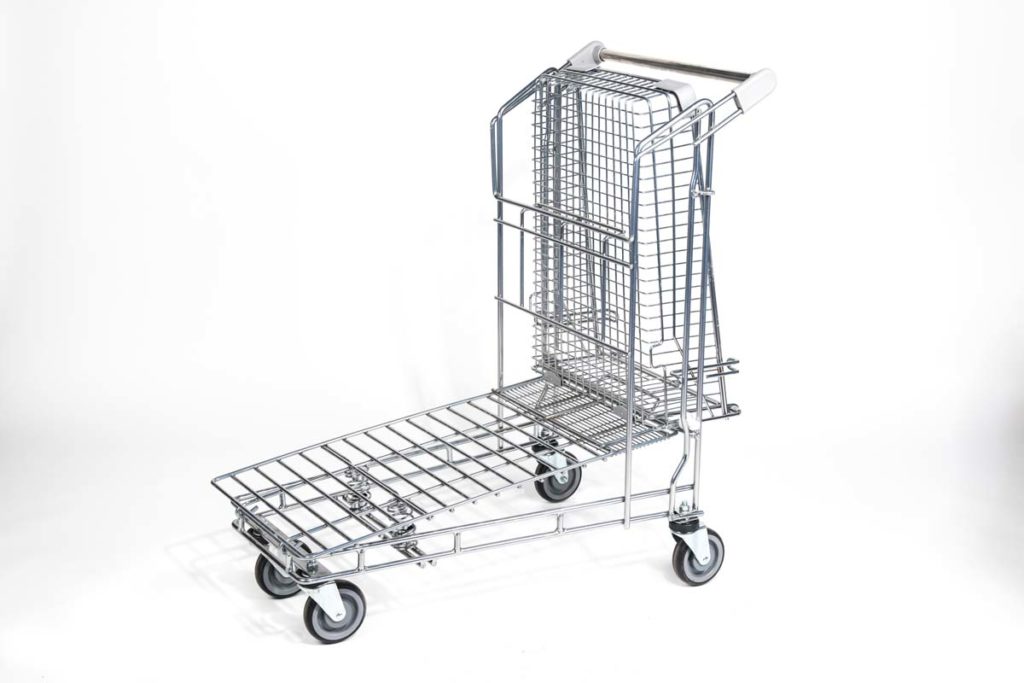 Our Cargo Carts Offer:
Retractable upper basket for large items on bottom tray
Liquid polyester coating over a bright zinc finish.
5" rear swivel non-scuff
Casters for best maneuverability
Specifications
Weight: 58 pounds
Weight capacity: 440 lbs
Nesting distance: 11 inches
Dimensions: 38.5"L x 22"W x 41"H
Skid: 10 carts
Purchase Your Cargo Carts Today
Cargo Carts are incredibly easy to use, stack comfortably, and allow even more shoppers to browse your aisles. Learn how Cargo Carts can be a part of your store with a free quote.
Contact Us For A Free Product Quote
Good L Corporation delivers innovative shopping cart and basket solutions for retailers on a global scale. From a fleet of new custom carts to launch your store opening to replacement baskets that supplement your existing shop supply, Good L Corp can configure the right carryall strategy to boost your retail business. Let's get started! Contact us today for a no-pressure sales quote.